Blog
06 January 2023
Lakeprod Blog Editing Photo Video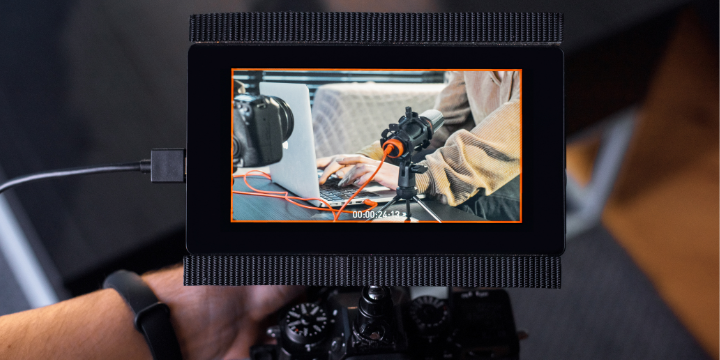 What is photo and video editing?
Editing is the stage of post-production, that is to say the moment when the photo shoot and the video shoot have been done, and that it is necessary to work on them to have the best possible result according to your objectives.
The idea of editing appeared in the 18th century with combinations of negatives, and techniques have improved since then, fortunately. This also paved the way for photocollage, which was a popular artistic technique and still is today. The photo montage and video montage techniques that are interesting for companies are mainly digitalized post-production techniques that allow to highlight certain panels of the company in a professional way with quality renderings.
Why is the photo or video editing stage essential?
Like any project, there is a finishing stage. A photo or a video can be very good, but sometimes it is not enough to match the expected rendering. Therefore, it is an important step that can be very thorough, or quite simple with only retouching on shapes, brightness or colors.
When we address a client with audiovisual content or photographs, the rendering must be qualitative because it reflects your image, your seriousness and your professionalism. The customer must understand that he can trust you, and want to work with you thanks to these contents. This is why, whether it is for images on your website, videos on your networks or other contents, it is very important to use the editing stage to perfect your image.
Finally, this is one of the most creative steps. You can add animations, tricks or special effects for more unrealistic rendering.
What are the best photo editing techniques?
Depending on your objective, there can be several ways to proceed with editing, if it is for a poster, a social network or your web page, the result will be different.
Photo collage: collage is very useful for paper formats on posters, flyers, banners, billboards or for PowerPoint. It is a tool that allows a lot of freedom and creativity. You can play with colors, formats, place objects or create landscapes.
Image processing: this is the stage of photo retouching, the objective being to perfect the result by modifying the luminosity, colors, shadows and reflections. We can also use filters at this stage,
Photo clipping: this technique allows to erase the background of a photograph or an image in a general way. This can be very useful for photos of a company website to adapt the background and adjust it to your visual identity.
Moreover, it also totally depends on the fields. For example, for fashion photos, we will mostly proceed to image processing and photo retouching to better highlight objects or people. For sports photos the retouching will be done mainly on the level of movement. For portrait photos on the other hand, it will be easier to use photo cropping if it is for business or corporate photos. For 360° photos, you can use photo collages to add details.
What are the best video editing techniques?
When editing video, there are two formats to consider. Is there audio or is it just about images?
If there is audio, you will need to make a connection between the shots and the sound. In a video, we also have to make what we call directional joins, respecting the 180° rule. Similarly with movements, if a movement starts in one shot and continues in the next, a splice is needed. Joints are really the first step in video editing and there are many of them, whether in terms of spatial, optical or filmic joints.
Then there is the part about temporality. Time-lapse editing is very diverse and can be used for many reasons within a corporate video. You can create an alternating montage, which follows two different people on two different industry terrains simultaneously with cuts between each shot. You can also do flashbacks if the video features your company's history. There are many tools to emphasize temporality through video editing.
There are also many editing techniques to create special effects, for example split-screen which allows you to separate the screen into several parts to show several scenes, these are original concepts to present videos on architecture or even for watchmaking or fashion videos. Using the video format for a company is a great idea because it generates engagement. It is therefore natural that the editing techniques that make the video dynamic are very useful for your corporate videos.
Our photo and video editing professionals at Lakeprod
Our photographers and video editors have had the opportunity to diversify their skills by working with companies in various fields. Thanks to this, they have the expertise of the field but also of the post-production with the photo retouching and the video editing.
They will know how to use their expert eye to advise you in terms of artistic vision so that your project can succeed the way you thought it would. They will suggest relevant transitions, adapt the scenes to the editing and take control of your content for a professional and attractive result.
They have worked on many projects as you can see in our "photos" and "videos" sections, which is a real asset for your company.
Use our services for your photo and video editing
Our experts will accompany you from the pre-production phase to the final editing, including the important step of shooting. They will give you the best advice while taking into account your opinions and feelings. They will explain each step of the editing process until you get the final result you want for your company.