photographer in gland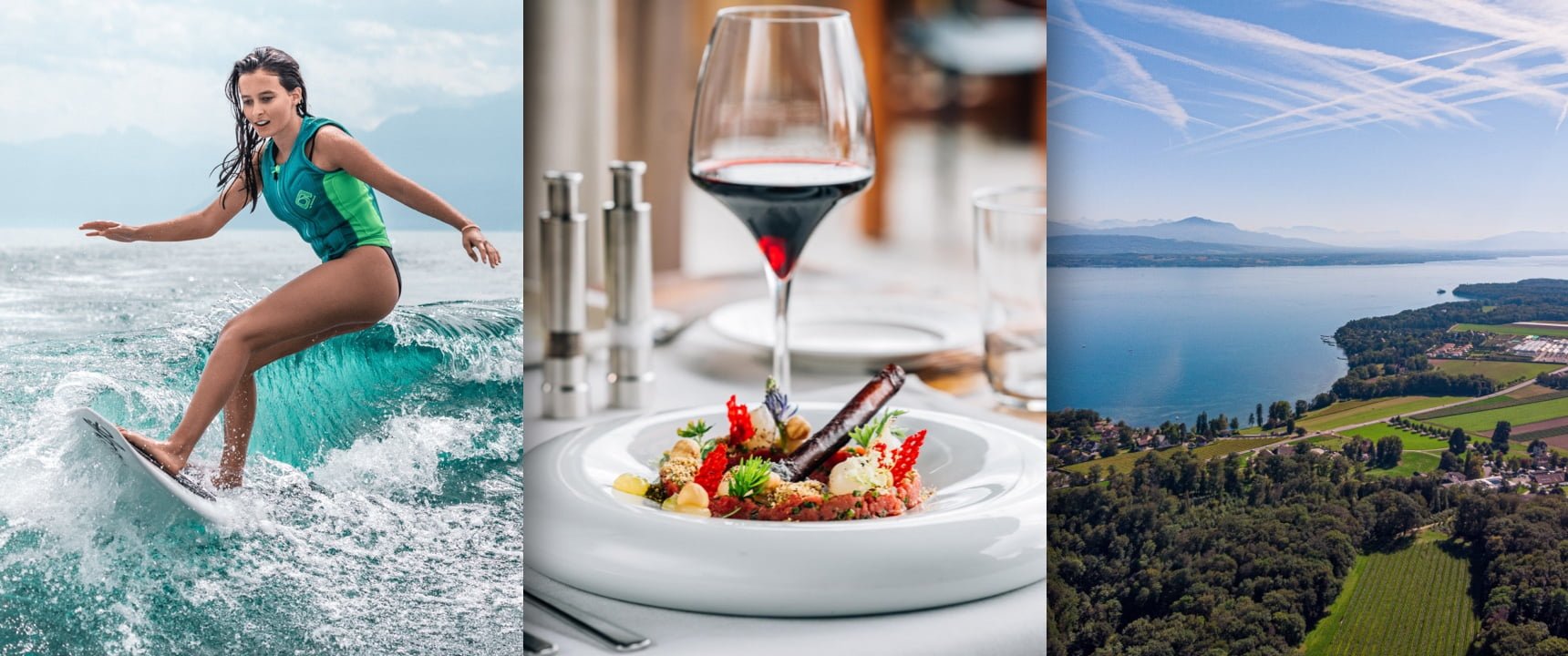 Are you looking for a photographer in Gland to satisfy your needs for professional images?
The team of LakeProd, is here to assist you with all your projects.
YOUR OPINION MATTERS
Positives feedback we receive from our customers, testifies to our professionalism and know-how.
For us, each of your projects allow us to demonstrate the quality of the work we provide, and to establish a relationship of trust for future requests.
LOOKING FOR A PHOTOGRAPHY PROJECT SOMEWHERE OTHER THAN GLAND ?
Do you have a project outside Gland? Our studio teams work throughout French-speaking Switzerland. We can travel to the city where you are, whether in Geneva, Neuchâtel, Lausanne, Fribourg or anywhere in the canton of Vaud.
FAQ, we answer to the most frequently asked questions!
Where can we find all your realisations?
You can directly go to the Realisations page of our website. You will find our photography and videography work. This page highlights some of the most memorable shoots we have done for our clients: reports, promotional videos , interviews or motion design. You can also find more of our realisations on our social media Youtube, Instagram and Facebook.
Which type of portrait phot os can you take?
The LakeProd studio offers different styles of portrait photography to suit your needs.
We can welcome you in our studio to shoot images for your LinkedIn account or even for your CV to help you gain credibility when applying for jobs.
How long does it ta ke to submit a project?
Delivery times can change depending on your project and according to your requirements. We will work with you to plan your preferred de livery date.
The shooting will be sent to you with a secure download link to maintain the quality of your project.
How do I get quote and how long do es it take?
If you want to get a quote for one of your projects, you can contact us thanks to our contact form or with the online chat bot in our website.
Once we receive your request, we will be reactive to contact you and will book an appointment to have the most information about your needs as we can. Then, you will receive the quote in less than 48h.
Which type of project can you realise?
Do you need to realise a report or packshot pictures? We can make any kind of demand for your shooting.
Regarding photography, our expertise domain are: reports (sport, events), we also realise corporate shooting (team pictures, work space, corporate pictures for your website, etc.). We can work with many sectors, watchmaking, real estate, fashion, culinary, macro photo, etc.
For video, we are specialising on marketing and promotional spot, video capsule for your social media and also motion design.
We listen to you, and we are adaptable to the business area of your company.
What are your values?
For us, details and good works are the most important things. In the audiovisual world the quality of pictures and videos is essential to have results that exceed the expectations. The team of LakeProd, listen to you and could immerse itself in your context to offer tailor-made projects. Our approach is adaptable (creative, pragmatic, neuromarketing) depending to your goals, this will allow us to realise all your wishes. LakeProd know how to adapt their work to any situation.
Furthermore, our teams are on permanent contract, so we can react quickly.
Last but not least, the satisfaction levels of our customers are very high thanks to the experiences we have built up throughout hundreds of projects.
Why trust us ?
We are used to create visual content for many demanding customers. LakeProd realise a lot of shootings, for social media, products pictures, reports, pictures in an establishment or photo shoots outside (in town, fields, in houses for real estate, etc.).
The team of photographers and videographers who will be involved in the photo and/or video shoots have at least 10 years of experiences in the audiovisual world to guarantee the quality of your project.