360° photo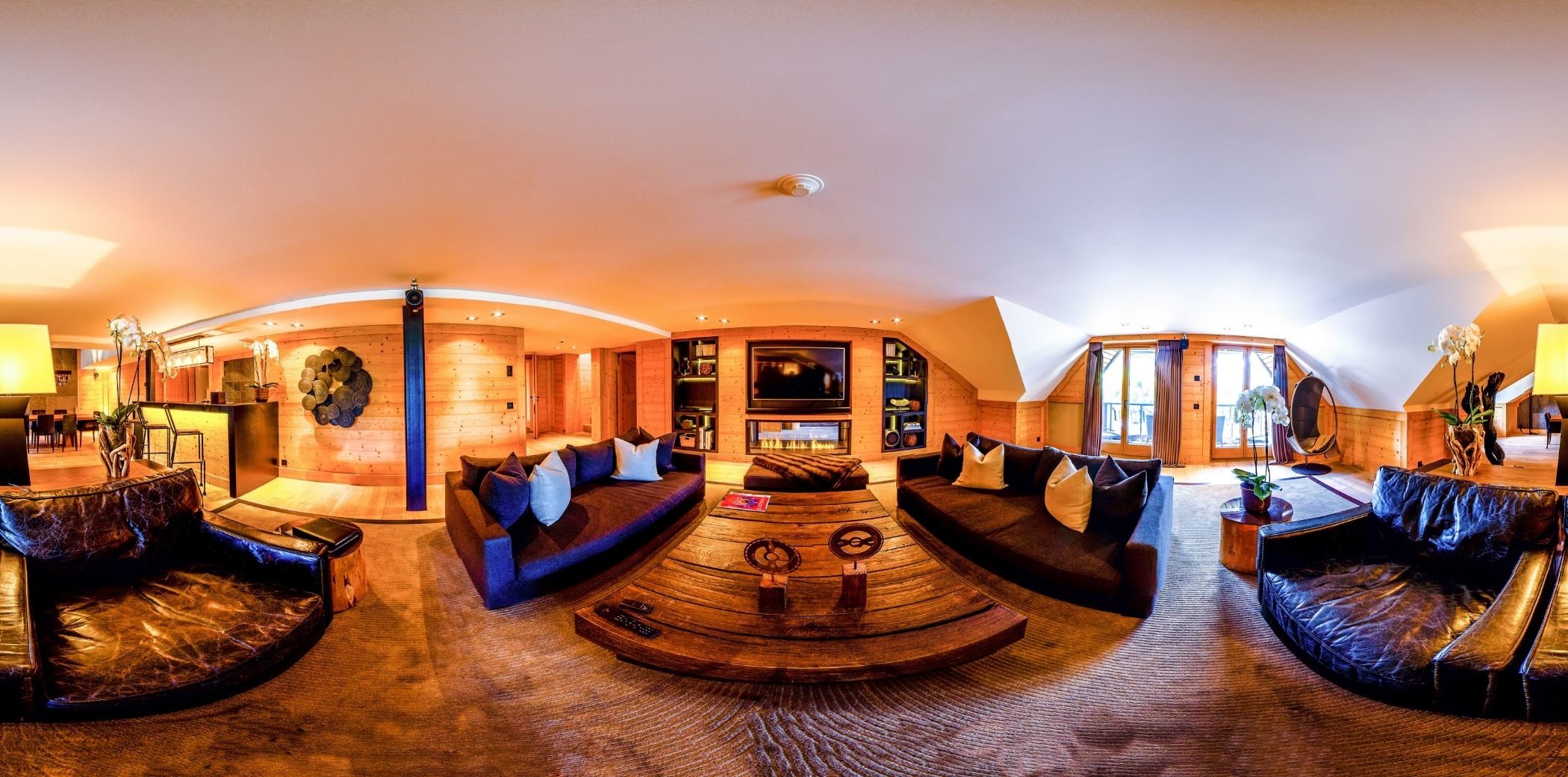 the 360-degree shot. an innovative way to capture the world and your audience
To be at the forefront of innovation and attract the attention of your potential customers, the panoramic format is an immersive strategy to differentiate yourself from your competitors. You are already present on the Internet, and you want to develop your audience on social networks thanks to original shots? Try the 360° photo. This innovation in photography offers a new way of capturing the world, as well as a new space for promoting and showcasing your company.
the 360-degree photo, an added value for your company
A 360° photo is a panoramic image using a wide angle of view that encompasses the environment around which the shot was taken by means of a horizontally sliding frame. It is an innovative large format that is becoming more and more popular on the Internet.
The main interest of the 360° photo is its immersive nature. Your customers and partners can navigate through the image by simply moving their finger or mouse. This creates instant engagement with your visitors on social networks or on your website.
Our professional photo studio allows you to share a virtual tour of your start-up, your shop or your company with all Internet users. Thanks to the use of the latest generation photo equipment, our photographers take 360° pictures in accordance with your expectations. They will advise you on the different options available to give your company a dynamic, original and innovative image. Post-processing and retouching will allow us to optimize the pictures afterwards.
how is the 360° picture taken?
The important point in making this shot is the search for the "nodal point" and stability. The nodal point is the point of rotation around which the camera will rotate in order to take a series of pictures with a panoramic head. The objective is to obtain perfect joints and alignment when stitching the photos. For stabilization, a tripod is almost indispensable.
The whole of your environment is therefore photographed in its entirety and the people looking at the photo have a field of vision at a 360 ° angle.
360° photos to enhance your events and products
Our photo and video studio gives you the possibility to take 360° pictures for different types of projects. Whether you need photos to present your company, your team, your premises or any other environment, our experts will be able to meet your needs. Similarly, if you wish to use 360° photography to promote your products or services or to promote an event in a dynamic and original way on your social networks.
Our professional photographers offer to realize your 360° photos in high resolution and thus create a unique, interactive and personalized environment. Thanks to this type of panoramas, your customers and partners have a more global and concrete representation of your projects (e.g.: virtual tours, panoramic landscape, etc.). Your corporate image will be enhanced.
You wish to attract the attention of your future clients and potential partners?