Photographer in Nyon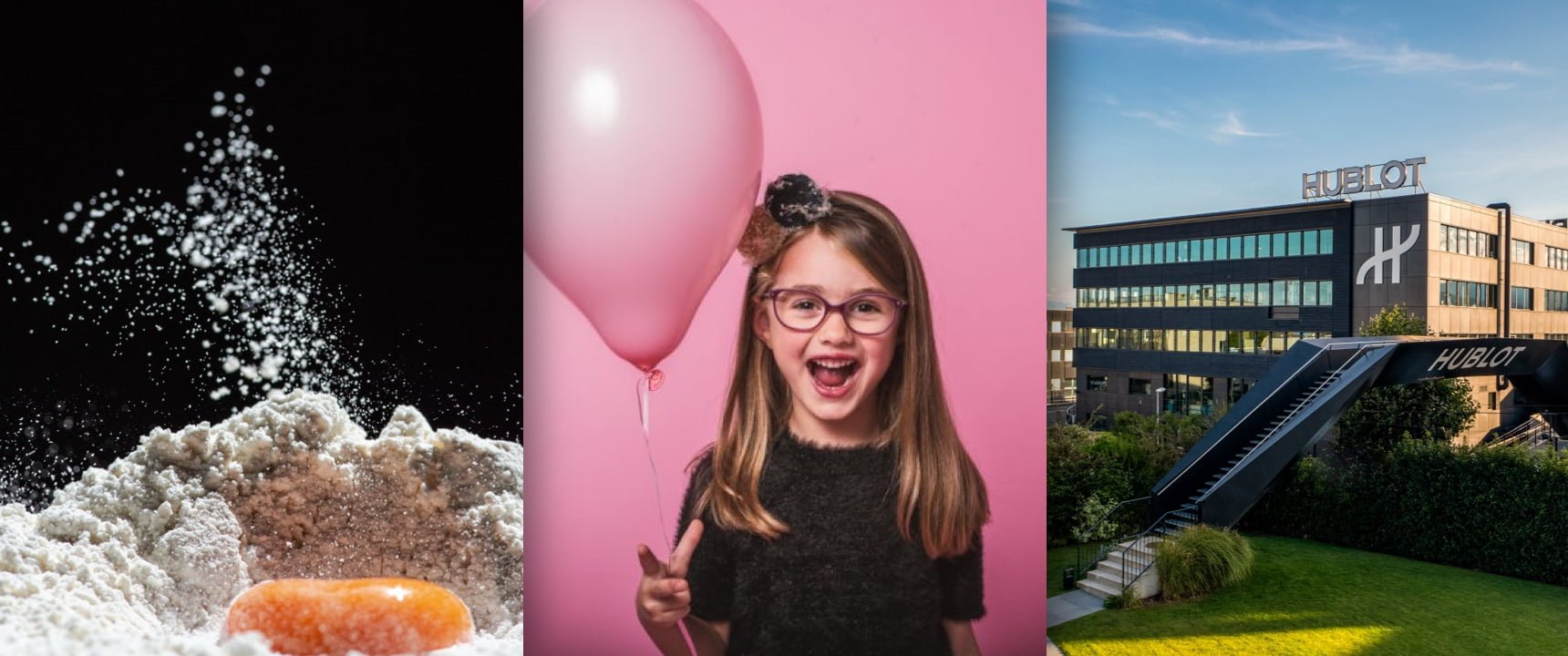 You are located in Nyon and looking for a professional photographer for your image needs?
LakeProd, our photo studio, can help you with all your visual projects.
OUR GOOGLE REVIEWS, YOUR SATISFACTION AT THE HEART OF OUR APPROACH
Our team of expert photographers in Nyon combine technical skill and creativity to provide you with photos that meet your needs.
The positive feedback we receive from our customers is testament to our commitment to providing a quality service.
Photographer in Nyon, specialities and visual professions at LakeProd
We have photographers in our production agency, but our skills are not limited to photography.
We are also equipped to carry out drone shots, motion design and even videography services.
Every project, whatever its nature, represents an opportunity for us to showcase our expertise in creating visual content.
Is your company based outside Nyon?
Even if you're not based in Nyon, our team is flexible and able to work throughout French-speaking Switzerland.
We have customers in Switzerland and abroad, and regularly travel to cities such as Geneva, Lausanne, Neuchâtel, Fribourg and many others.
Find out what questions we're usually asked!
Do you organise photo shoots in your studio?
Absolutely, at our LakeProd agency in Nyon, just a 5-minute drive from the railway station.
We have a photo studio equipped to meet all your indoor image needs, from professional portrait photography to video interview shoots, for example.
We have the space and facilities to welcome you and organise a photo or video shoot in our studio.
To get in touch and book your session, you can send us an e-mail using our contact form, or contact us directly by phone on 022 362 25 72.
What portrait photo shoots do you offer in Nyon?
Si vous êtes une entreprise, il est possible d'organiser une session photo portrait corporate de vos collaborateurs en groupe et en individuel, pour alimenter vos supports de communication dédiés à promouvoir votre culture d'entreprise par exemple, au travers d'une page "Carrières" ou d'un trombinoscope.
We offer a wide range of portrait photography services to suit your image needs.
If you are an individual, we can organise CV and LinkedIn photo sessions to help you strengthen your professional identity on social networks and with employers.
If you're a company, we can organise group and individual corporate portrait photo sessions of your employees, to add to your communication media dedicated to promoting your corporate culture, for example through a "Careers" page or a trombinoscope.
How can you guarantee high-quality photos?
We guarantee the quality of our photos thanks to :
1. State-of-the-art equipment: our equipment is renewed every year, and we invest in the latest generation of equipment to obtain the best possible results.
2. Experienced photographers: our photographers have extensive experience and sound technical expertise to ensure consistent quality.
3. Adaptability: as each project is unique, we adapt our methods and techniques to meet the specific needs of each client.
4. Efficient collaboration: our team works closely together, drawing on the specialist skills of each member to ensure that every task runs smoothly.
This approach guarantees high-quality photos to meet all our customers' requirements.
What is your experience of landscape photography, particularly in the town of Nyon?
Our image experts have in-depth expertise in landscape photography, particularly in Nyon (canton of Vaud), where our photo studio is based.
Thanks to their experience in the field, our photographers have a thorough knowledge of the landscapes and picturesque locations that lend themselves to exceptional shots, including the enchanting surroundings of the Château de Nyon.
Whether you want to capture the natural beauty of Lake Geneva, the magnificent panoramas of the surrounding mountains, or the unique charms of the old town of Nyon, our photographers will guide you to the locations that are most conducive to memorable shots. They are skilled at advising you on the angles, lighting and compositions that will bring out the splendour of each landscape.
Landscape or travel images and videos are powerful tools of communication that captivate the viewer, enabling you to associate your added value with destinations. They can create visual memories of your brand by immortalising the life and beauty of that region.
Where can you find your latest visual creations? Do you have social networks?
If you're looking for our latest visual work or would like to find out more about our previous satisfied clients, you can easily access all this information by visiting our 'Realisations' web page. This section provides a comprehensive overview of our work, highlighting our most notable projects and successful collaborations.
If you'd like to keep up to date with our latest visual creations and get a sneak preview of our current projects, we invite you to follow our Instagram account @Lakeprod1260. We regularly share photos and videos of our latest projects, giving you an exclusive insight into our work in real time. It's also a great way to stay connected with our team and participate in our passionate community of visual creatives.
Do you edit the images?
Absolutely, image editing is an integral part of our process.
We understand the importance of presenting quality images that match your expectations and the vision you have in mind. Our team of retouching professionals works to optimise each image, ensuring that it reflects your artistic intent.
How long does it take on average to receive the photos after a shoot?
This depends on your requirements and the workload of the photographer in charge of your project.
In the case of our CV, LinkedIn and professional portrait photo packages, they are generally ready in less than 48 hours.
What is your approach to photo shoots with children?
We approach each session with kindness and patience, with the aim of creating a pleasant environment and a beautiful shot to capture the most natural moments.
Our approach is to create authentic images that reflect the joy and spontaneity of the children, while ensuring the comfort and confidence of the mother present at the session.