Blog
15 February 2022
FPV drone, what differentiates it from the classic drone
What is an FPV drone?
The use of drones has become much more popular in the world of photography and video. In addition to the classic drones, new radio-controlled drones are now available on the market, allowing you to pilot the machine while enjoying a real immersive experience.
Thanks to the on-board camera positioned on the drone, you can now capture aerial views as if you were in the aircraft: this is what is known as FPV (First Person View) (which can be translated as "subjective view").
How the FPV drone works
By switching to FPV drone, you can fly the drone as if you were in the cockpit. The camera of the drone becomes your eyes, which allows you to be in total immersion and to have in real time the images captured by the device on the live video feedback in a virtual reality headset. Thus, like a video game, you can steer your drone remotely using a radio control, which allows to offer new and impressive races and visuals.
With its top speed much higher than conventional drones, its wide angle and its full HD camera, the FPV drone is a real revolution that will make your achievements sensational and innovative. With the FPV drone, you open the door to unique and acrobatic shots (looping, complex rotations, acrobatic dives, low-level flight, etc.). The videos filmed and recorded without latency create a fluid, spectacular and aesthetic rendering offering an unprecedented feeling of freedom to the viewer.
Contact us for a free quote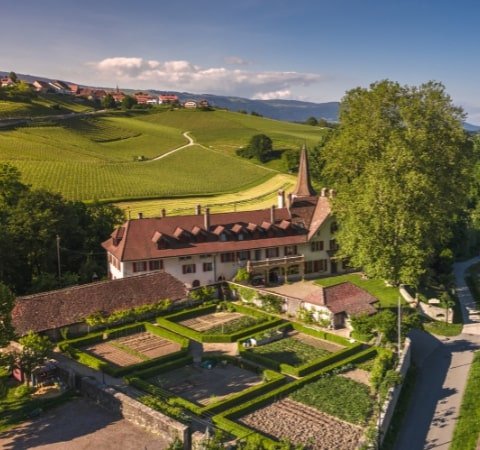 A FPV drone, what for?
The FPV drone is designed for a new discipline that has appeared with the democratization of civil drones: immersion flight. In the field of FPV, there are essentially 3 "use cases", some of which may overlap:
Shooting (aerial photos or HD video): very much in the spotlight lately, FPV drones allow for new types of shooting (or cinematic) that are much more dynamic than what we were used to with conventional drones. The goal here is to produce beautiful, stable images outdoors with good autonomy and HD quality. The cinematic designates the more artistic and creative side of the FPV drone.
Racing ("FPV Racing"): a more competitive approach to the practice that emphasizes reflexes and precision by favoring fast, maneuverable and light drones to get the best possible performance. FPV Racing therefore combines aeromodelling and immersion flight. This discipline allows you to fly your sports-style drone as if you were the pilot. Racing requires powerful engines and a more aerodynamic chassis, while remaining quite compact.
Freestyle: here it is a question of carrying out sequences of tricks by exploiting the environment as well as possible, each pilot developing his own style of aerobatics. In freestyle, we will try to give dynamic movements (by flying near obstacles, by flying in large open spaces or by doing very committed tricks at ground level, …) and smooth to the drone by linking the dives (dive) and the faster passages (ride).
Each quadcopter drone is therefore logically adapted to the targeted environment and the desired use. It is also possible to assemble your own 100% customizable drone, in spare parts (chassis, motors, controllers, propellers,…).
The use of FPV drone at LakeProd
The professional drone video was already a communication tool widely favored by our audiovisual production agency. Indeed, the use of classic drones allowed to exploit a large part of the potential of aerial shots. FPV has opened new horizons in the production of multimedia photo and corporate video content.
Indeed, by combining the advanced technology of FPV drone and our know-how, we are able to make your corporate videos even more dynamic thanks to an immersive full HD point of view on high speed aerial shots of overflights and obstacle avoidance, among others.
The experience and dexterity of our pilots greatly facilitate the handling of these quadcopters with their immersive onboard camera. Our precise piloting skills will allow you to highlight generally inaccessible spaces while immersing the spectator. Indeed, the maneuverability of the FPV remote controlled drone offers the possibility to push even further the high definition immersive aerial videos.
Unlike conventional drones that can sometimes cut the transmission of the drone's run due to interference, the FPV drone allows you to take photos or aerial videos of exceptional quality without latency, which is a real added value for communication campaigns. Moreover, our professional teams will be happy to use their passion and expertise to produce a dynamic video to highlight your project using FPV technology.