Blog
15 May 2019
The use of drones in photo / video

Today's UAVs are always more efficient: greater stability, better autonomy, etc. They offer more and more possibilities, but how to use them to bring added value to your company's communication? How to use them in the production of photo and video multimedia content?
the interest of drones in the production of photos and videos
In recent years, the use of professional drones has become more widespread. Among them, different brands stand out: Dji Phantom, Dji Mavic, Dji Spark, Parrot. It is now common to make (or have made) high definition aerial shots with drones. Indeed, they allow to have access to a large number of places, which are sometimes inaccessible otherwise than by drone. Moreover, being equipped with image stabilizers, the renderings are exceptional. This stabilization is essential for the production of quality UAV photographs and videos.
Their ability to fly at low altitude also offers the opportunity to obtain close-up shots, impossible to obtain from a helicopter for example. The door is therefore open to a multitude of new uses for aerial photography.
Finally, the ecological interest of the UAV is undeniable. The drones are electric, and therefore do not emit CO2. If we compare this to a camera on board a helicopter, the ecological performance is not in doubt. This encourages more and more companies to use UAVs for their photo or video shoots in order to have more personalised content than that provided by image banks, without having a heavy impact on the environment.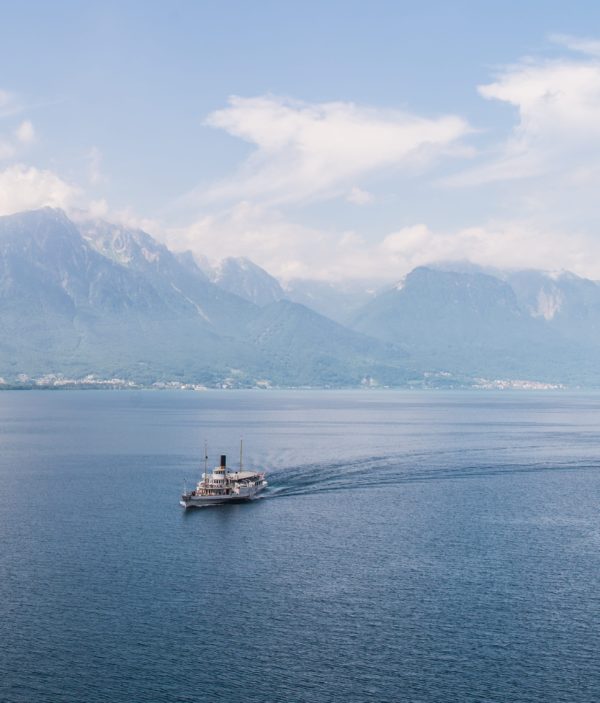 some sectors where the use of UAVs can bring high added value
Here are a few examples of sectors and specific activities in which the use of UAVs can be particularly beneficial.
the real estate sector
Future buyers like to have a vision of the environment in which they are going to live. They like to have a global vision of their future property. When the surroundings lend themselves to it (proximity to a park, a lake, a forest, etc.), taking drone shots in real estate can allow you, as a real estate agency, to sell your property more easily. Especially since professional drones are equipped with HD cameras.
the hotel sector
One of the first things most people do before booking a hotel, B&B etc. is to look at satellite images of what the place looks like. However, these satellite images do not necessarily give the place its true value and remain impersonal. Using remote-controlled drones to take beautiful photos or a short aerial video of the place gives a better view of the environment, especially thanks to the possibility of flying at low altitude. You will thus help your potential customers to project themselves with your photos and videos drone of hotel or lodging.
events
How to make people want to come to your event other than by showing them how exceptional it is. For example, aerial shots of festivals will make all festival-goers want to come to your event in search of an exceptional atmosphere. Using drones for the promotional film of your event can make your communication more impactful. You can also make a video with drones to offer unforgettable memories to the participants of your event. For example, during a car rally in the mountains, taking pictures all along the race over tortuous roads will engrave the event in the minds of all participants. Hence the relevance of aerial films of your events.
tourism
Pictures of splendid landscapes certainly make you want to visit a region. But flying over the same region makes you dream of setting foot in it, of travelling through it in its entirety. The expanses and wide open spaces, the lakes, the vineyards, the monuments are sublimated thanks to the use of drones and the realization of videos and aerial photographs. It is therefore interesting to use them for promotional videos or photos.
the energy sector
How can you promote your renewable energy development actions when the installations in question are too large to be highlighted by a conventional photo? There is nothing better than to take height with aerial videos of UAVs to give an account of your infrastructures and highlight them. Likewise, taking aerial shots of energy sector infrastructures can help to show that the "visual pollution" denounced by some people is in fact not a problem and that the constructions fit well into the overall landscape.
And the list goes on and on. For example, drones can be used to make films of construction sites, sporting events, archaeological sites, etc. The shots "from the sky" have not finished impressing, and thanks to drones, this becomes accessible to all.
what to avoid for a good use of drones
Although aerial photography is now more easily accessible, let's not downplay the skills required to use a UAV.
Indeed, being a good professional UAV pilot cannot be improvised, all the more so as UAV piloting can represent risks (collision, overflying forbidden places, etc.). It is therefore necessary to take the time to train before piloting a UAV, but also to know the rules concerning their use.
Calling on a professional for the realization of your aerial photos and videos can therefore be a good alternative for quality rendering and without any loss of time related to training in the use of the UAV.