Blog
07 March 2023
Why use an audiovisual production company for your projects?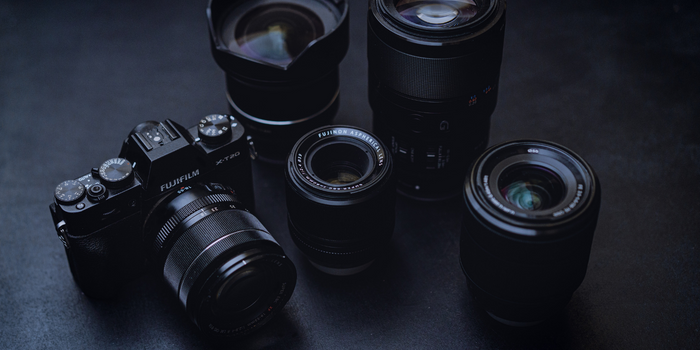 Is it necessary to use a production company for your audiovisual projects ? Working with an audiovisual production company is an investment that can offer you many advantages for your video projects, such as news reports, documentaries, corporate films, or event projects. First of all, a production company like Lake Prod, has an experienced and competent team to help you with your photo and video projects. They will be able to offer you advice on how to best showcase your message, as well as the most suitable production techniques to reach your target audience, which is what we will discuss in this article.
The importance of using an audiovisual production company
1.Experience and technical skills
Experienced companies have the skills to use editing and post-production software to create quality content and to exploit broadcast techniques to communicate content effectively. They also have the experience to deliver your projects on time and on budget. This similarly ensures that video production projects are completed on time and on budget.
2.Advice on the audiovisual industry
With solid experience in the audiovisual world, photo and video specialists can advise you on the most suitable formats and techniques for your project. They can help you understand the current trends and optimal techniques for creating, distributing and promoting audiovisual content, as well as the tools and technologies needed to succeed in this industry. It will also help you maximise your results in terms of engagement and reach for your content.
3.Additional expertise
An audiovisual production company has a team of professional directors with experience in different areas such as video direction, production, post-production, photography, lighting, sound and art direction. This expertise ensures technical quality in all aspects of film production, from shooting to final editing. In addition, production companies often have a large network of contacts in the industry, which can be very helpful in finding talent, locations, equipment, etc. They can also help you with the legal and administrative aspects of production, such as copyright, permissions and contracts. In short, the additional expertise of an audiovisual production company is a considerable asset for the success of any audiovisual project.
For what types of projects should you use an audiovisual production company?
1.Corporate videos
An audiovisual production company can offer services for various types of projects, including the creation of corporate videos designed to present a company or organisation to internal and external audiences, such as company presentation videos, employee training videos and internal communication videos.
2.Advertising videos
Advertising videos (spots) and branding videos are designed to promote products or services in order to attract consumers' interest and encourage them to buy or use the company's offerings. These videos are intended to stimulate sales and reinforce the brand image.
3.Event videos
Event videos are used to capture events such as conferences, concerts, trade fairs, etc. They can include videos of company presentations and events. They can include videos of the event to promote the event to people who might be interested in attending.
4.Producing content for social networks
The production of content for social networks and marketing campaigns is a key area where AV production companies can provide expertise. Companies and organisations are increasingly using social media to promote their brand, reach new customers and generate sales. To do this, it is important to create content that is attractive, engaging and suitable for the different social platforms.
Having an audiovisual company to support you is a real asset for your business
To resume, an audiovisual production company is a valuable asset to help you achieve your goals in a professional way when making videos for social networks, marketing campaigns, commercials, short films or corporate videos. It can also help you plan and implement social media marketing campaigns, maintain a consistent online presence, provide talent and resources for your project, and offer creative solutions to differentiate you from your competitors and attract the attention of your target audience. In short, using an audiovisual production company can ensure the quality, efficiency, creativity and professionalism of your project.