Blog
21 May 2019
committed photographers
10 stories of committed photography: when photographers want to make a difference
Committed to others, committed to the world, these ten photographers that we present to you today are photographers who strive to convey their convictions through their art. Through photo reports or blogs, they seek to make things happen.
Get a free and personalized quote for your project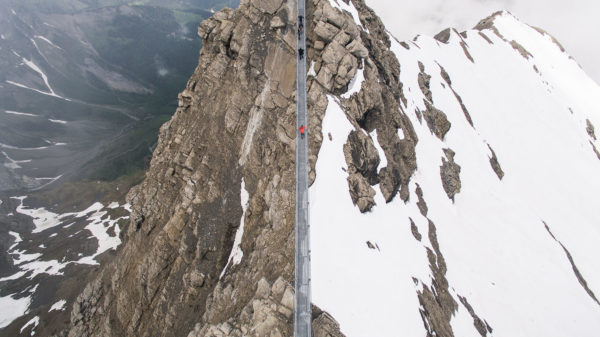 1) brandon stanton
Brandon Stanton founded the famous Humans of New York blog in November 2010. Since then, he has been posting pictures of New Yorkers with descriptions of their lives, telling the story of a particular moment, a particular stage in their lives. His goal? To shed light on the hidden faces of the inhabitants of this cosmopolitan city and to raise awareness of the diversity of each person's journey. His commitment and the popularity of his blog have made it possible to organize fundraisers to support various social causes.
2) dominika cadu
Highlighting the benefits of sport for young people, Dominika Cadu, sports photographer, has chosen to help young athletes who would not have the means to equip themselves and train in good conditions. To do so, she created a calendar highlighting athletes that she photographed naked. The funds earned from the sale of the calendars are donated to her association "One Year Fund".
3) benjamin von wong
Committed photography has also supported research for the disease. This is the fight led by Benjamin Von Wong and the O'Neill family since July 2014 against Sanfilippo disease. Discovering the story of the O'Neill family whose life changed when they discovered their daughter Eliza's illness, Benjamin Von Wong left his camera aside to take a camera and tell the story of this family and help them in their fundraising efforts. The GoFundMe campaign with Benjamin Von Wong's video, which raised more than $2 million, was at the time the most donated campaign on the platform.
4) stephanie sinclair
Many photographers put their talents at the service of associations to help them in their struggles. This is the case of Stephanie Sinclair, an American photojournalist and founder of the association "Too Young to Wed". With her association Stephanie Sinclair fights against forced marriage of young girls around the world. With this NGO, she seeks to raise public awareness against this still widespread practice. Beyond photographing the situations she witnesses, Stephanie Sinclair entrusts cameras to young girls married when they were only children so that they can capture their daily life.
5) cyrille bernon
It was to defend the cause of refugees in Greece that Cyrille Bernon, a photographer accustomed to school portraits, went to a refugee camp in Greece. He went to the Idomeni camp to photograph the families and the 5,000 or so children living in the camps, creating the report "A childhood in the camps". By illustrating the inhuman living conditions of these children, he alerted to the despair that animates these families.
6) ruddy roye
In the same spirit as the Humans of New York blog, the work of Ruddy Roye, a Jamaican photographer based in Brooklyn, aims to destroy prejudice and make people think. Ruddy focuses on portraits of African-Americans, highlighting their stories and the difficulties of everyday life. Commitment to others and raising awareness are the key words of this committed photographer.
7) frédéric noy
The defence of minorities is a big issue for committed photographers. It was with this idea that Frédéric Noy went to East Africa to meet sexual minorities. Members of the LGBTI community being rejected by their families because of their sexuality, Frédéric Noy went there to highlight this reality through these photographs.
8) mário macilau
An advocate for the environment and children's rights, Mário Macilau has taken a series of black and white photos in the landfill in the Huelene neighbourhood of Mozambique, where he is from. Thanks to this work, which won the 2016 Green Places Photo Award, he was able to highlight the difficulties and health problems faced by the people who earn their living by working in this dump and burning waste there, continually exposing themselves to toxic fumes.
9) mattias klum
Mattias Klum, the famous Swedish pro-environment photographer, has travelled the world to warn of the damage inflicted on nature by global warming. It is by returning several times to the same places that he has been able to highlight the rapid and flagrant degradation of the environment. His photographic work, accompanied by his films, exhibitions and books, has been praised by the King of Sweden and by the National Geographic, which has published him many times.
10) sebastião salgado
Finally, it is in Brazil that the photographer Sebastião Salgado also fights for the environment. He is the co-founder of the association "Instituto Terra" which, thanks to donations, makes it possible to restore spaces that have been exhausted by over-exploitation. He promotes his NGO and his pro-environmental convictions by photographing animals, landscapes and inhabitants of the American continent.
With this article, we wanted to share with you the work of committed photographers, because beyond a still image, photography conveys messages that are just as important as the photograph itself.
Photo credit: Mattias Klum