Blog
13 October 2017
the keys to a successful portrait photo

the keys to a successful portrait photo
The purpose of a portrait photo is to sublimate and enhance its subject. It is also an opportunity to highlight his expressions, even to interpret them, but this is sometimes not easy. Here are a few tips to help you!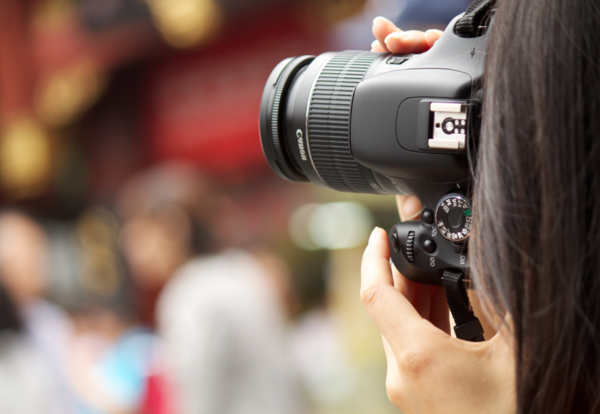 gain the confidence of his model to optimize the shooting
To successfully capture the best expression of your subject, you need to put him at ease and relax him. To sublimate a model is to show it from its best angle and in a natural way, do not cheat: forced smiles are to be banished. To do this, you have to gain the person's trust. This can only be done by making them feel comfortable: talk to them, reassure them and always stay positive. It is also advisable to have time to talk with the person to create a certain bond. Music can also create a relaxed atmosphere for the photo shoot, but nothing can replace communication.
It is also necessary to guide your model to reach the desired portrait photo, she should not feel alone or abandoned. It's up to you to put her at ease and guide her to achieve the desired result. Do not hesitate to guide him in the poses, this will give him the confidence to propose his own poses as he goes along.
Thanks to these methods, you should no longer see smiles or tense expressions!
showcase the model
Having the confidence of your dummy is not everything, you also have to enhance it with different techniques. First of all, do some quick touch-ups before you start, such as adjusting hair or clothing.
Next, it's important to choose your background for a portrait photo. Prefer a very simple and plain background, unless you're looking for a special contrast effect. Also, make sure you frame your photo correctly to highlight your model. Place it mainly in the center and frame it tightly. This will create an interesting proximity effect. Cutting the forehead is a technique often used, which strengthens the look. Otherwise, place it in the center of its environment to highlight it, to create a contrast or an effect of movement. But in this case, make sure to focus on the eye closest to the lens, especially if it is not in front. Creating curves and spaces in your photo can also refine the silhouette of your subject.
Finally, let's talk about the most important element in a portrait: the eye. It is the central and eye-catching element of your photo, the one that will provoke emotion in the viewer. This is why the perfect focus on the eyes is of utmost importance. Do not hesitate to play with it to intensify your photo. Lowering the chin can also enlarge the look and make it stand out. Of course, this goes hand in hand with the chosen light. Indeed, too much sun can attract a lot of shadows on your subject and compromise the photo. A more veiled or softer sun in the morning or late afternoon can therefore be flattering and bring out the colours, unless you are looking for a particular effect. Otherwise, using a diffuser can be a great help. Backlighting can also have a negative effect if the adjustments are not made properly. You can use a natural reflector, the walls of a building for example, or a reflector that may be too powerful. In any case, avoid backgrounds that are too bright in backlit photos.
Highlighting the person is essential for a successful shot and to achieve the desired result.
some technical tips
To capture the best expression, we recommend the burst mode to capture the perfect shot. Indeed, models change expression quickly and you need to be able to have the right shot at the right time. Moreover, respecting the rule of thirds can be beneficial to frame your photos well. As we said, looking at the lens is important, but you can let it look far away. In this case, don't forget to leave some space in front of his gaze, so as not to create a confining effect. Finally, using a wide angle can distort the curves, especially if you frame tightly, remember to use a focal length of 50mm minimum.
For your outdoor portraits, prefer a large aperture, to let more light in, to have more depth of field and to highlight your model. It also creates more atmosphere and helps soften the subject's skin. Be careful because the focus will actually be more sensitive. Also, remember not to stick your subject against a wall, it encloses the model.
Let's finally talk about the particularities of professional photos. All the elements we have mentioned are valid, especially the background, but the outfit is even more important for your portrait photos: choose something professional, without overdoing it because the important thing is to feel comfortable. The CV photo should be as natural as possible, while keeping a serious side. You can get inspiration from LinkedIn photos.
To conclude, we can only recommend that you have fun during the shootings, and why not shake up all the techniques we have mentioned! Finally, let's remember that the sensitivity and experience of the photographer are for a lot in this art that is portrait photography.
If you would like our professional photographers to take portrait photos for your company: