Blog
21 June 2018
start with photography
start with photography
Image banks are to be banned for your corporate photos: they make it impossible to differentiate your company, and are too smooth to give character to your products or services. You won't stand out from the crowd and you won't transcribe your values. But don't forget the photos! 60% of customers trust a company only if it presents its products in pictures, and an article with a picture will be 95% more read than an article without it. For all these reasons it seems logical to take company photos. But not just anyhow! Today we give you some advice.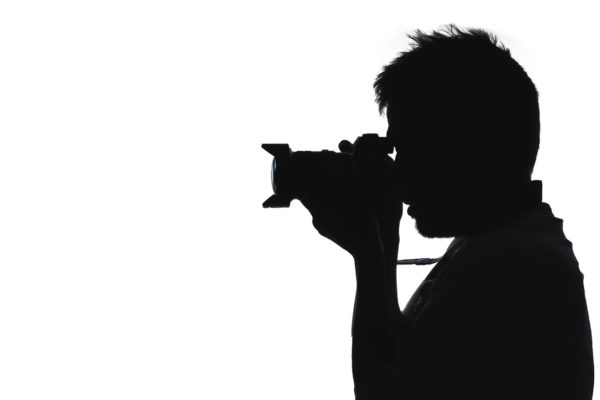 simple techniques to get started
simple equipment but master it.
It is of course possible (and we recommend it) to start without professional equipment. You will learn the basics and start to improve. The simpler the equipment is to use, the more time you will spend taking pictures and that is the key to success. Don't be disgusted with expensive and impossible to use equipment, learn to master all the settings and modes of your camera, even the simplest. Read your manual carefully and practice. And above all, learn to react quickly: when the right picture comes up, you'll know how to react. To start with, the most suitable photos of your products are the "packshot". Take your products on a plain background, from different angles to present them in your catalogue. As inanimate models, they are easy to photograph. For more information on our packshot possibilities, please visit our dedicated page.
think "training" before "equipment".
Before taking a new camera to the next level, learn the technical aspects: use tutorials like the ones provided by Nikon. You will learn simple techniques that will give you real results: portraiture, for example, is one of the first techniques to learn. It's also the best way to promote your image and your team to your employees, customers or future partners. For more information on our corporate portrait techniques, please visit our page dedicated to portrait photography.
Practice makes perfect.
Never forget your camera, a beautiful picture is always unexpected. On the other hand, writing down all your ideas is a good way to set goals and move on to more complex photos. Be careful not to want inaccessible photos from the start: don't look too far, the wonders are often right in front of you, it all depends on the point of view from which you look at them. Practice will also give you a basic knowledge of how your camera works: the diaphragm and the amount of light reaching the film/sensor, the shutter speed, the sensitivity and the perspective will no longer hold any secrets for you after a few hours of practice.
mastering your environment: space and light
think easy
Manual operation is the preferred mode for those who want to learn photography. It is not the easiest, it requires a great mastery of space and light. Use it with care: in many cases, the automatic mode will do very well and faster what you do manually. The manual mode is still very useful in some cases, especially when the camera's light metering is going to be deceived by the subject, i.e. with a backlight effect.
light as a game
The use of midday light, goldens and blue hours, backlighting, fog, side light and artificial light is the best way to give character to your photos. To get started, start by challenging your camera with white balance. White balance is useful for capturing real light, but you can vary it to suit your mood, creating a picture with a cooler or warmer feel than real light would produce.
space
The space is materialized by the depth of field: we play on the distance of the subject (in positive space) with the background (negative space) to bring it out or not. This is materialized via the diaphragm: the more open the diaphragm is, the shallower the depth of field. At the same time, the larger the aperture, the greater the blurred volume. Reinforcing the negative space gives depth, and thus brings out the positive space containing the subject. This technique is suitable for all types of photography, but is especially useful for situational portraits. In corporate image, it is very interesting because it gives a dynamic image of your profession and your employees, helping the recipient to get an idea of how you work. You can find more information about our situational portraits on our website.
treat yourself
mastering one's environment, the door to creativity
Once the environment is under control, it's time for creativity: dare long pauses to record the traces of time, create blur by optimizing the negative space, defy parallel lines, play with colours…. The possibilities are endless.
break from the rules
The use of complex techniques should not restrict your creativity, but serve it. If you are not yet comfortable with the exhibition triangle, for example, don't insist! The same goes for the composition rules of your photo. Achieving a balance between the shapes that make up the desired photograph requires a lot of preparation time, especially for a beginner. It is therefore not easily applicable to moving scenes in the early stages. Don't panic, take the photograph instinctively and you will have plenty of time to crop your shot to arrive at a perfect line of thirds and strength.
Let yourself be guided by your desires and your creativity will naturally take over. There is no perfect technique and no typical result: a photo is successful when it arouses emotion in the eyes of the observer. Indulge yourself, shoot what you like, test without limit and without fear of failure. The result is bound to be up to the task. Play trompe l'oeil with reality, and remember: in photography the rule is that there are no rules, have fun!
If you would like more information, especially for corporate photo shoots: