Blog
10 August 2018
How to exploit vintage photography for your business?

The Polaroid's strong comeback marked the photography of the years 2010. Although the mythical camera was popular with influencers and young people in general, it had failed to make the digital shift. Through it, a whole section of vintage and retro photography is back in the spotlight. Focus on a singular comeback.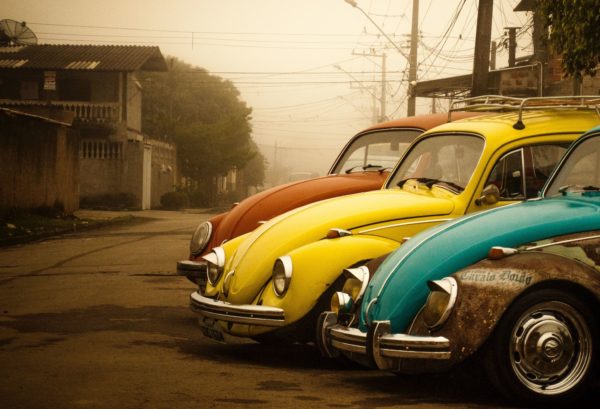 to the origins of the "vintage photo" trend, the return to grace of the lomo and the polaroid
Retro photography owes its brilliant renaissance to the cameras of yesteryear. In particular, the "Lomo" (from the Russian brand name Leningradskoe Optiko Mekhanichekoe Obiedinenie: Union of Optics and Mechanics of St. Petersburg), which is a rudimentary compact camera designed in the 1980s. Its reappearance is at the origin of "lomography", a movement considered as a photographic art in itself and which has been growing for about ten years.
Lomography is based on the abandonment of digital technology in favour of silver, whose rendering is less smooth, less sharp, less perfect. It reintroduces a spontaneity specific to vintage photography. For what is a vintage photo? Nothing less than an old photograph, or one that looks old, because of its "past" aspect. The idea is very simple: to produce something new with something old.
how to make a success of your corporate vintage shootings?
Although praised for their retro features, sepia filters are not enough to produce quality images.
Naturally, it is advisable to use a competent photographer to capture your subject. Spontaneity, the "unexpected" effect, very slightly blurred contours, a professional studio can easily offer you authentic retro shots. If you don't have an outside service provider, practice on all sorts of subjects before taking action.
The moment of the shot is therefore crucial, but it's the post-production that determines your final result. A good vintage shooting is based on two variables: exposure and colour management. Rather than focusing on the sepia of a century and a half ago, the goal is to first carefully wash your image. You need to tarnish it with discernment to reflect the passage of time.
To do this, don't hesitate to work on the exposure, either by reducing it to darken the whole, or even give it a windy effect, or by increasing it to imitate the sunshine typical of outdoor photos in the 1960s. Be careful, however, not to over-contrast the image, as you may get a flashy effect.
The use of colour is also crucial. Know how to retouch the saturation, as well as the balance or the temperature. Also dare to dull your colours if the photo lends itself to it. Go ahead, try it, and without being too heavy handed, use your imagination!
marque du temps et spontanéité pour une campagne vintage réussie
Vignetting, aged grain, faded colours… These nostalgic vintage photo attractions have charmed Internet users.
In addition to the timeless "it was better before" that many people think quietly, it is spontaneity that is put in the spotlight. The cult of authenticity, instantaneity and sincerity has never been better: sheltered from the "diktat" of appearance, the vintage trend advocates the disconnected sharing with close friends. In the case of the Polaroid, images are printed directly and can only be shown to a limited group of people. The result is a feeling of immediacy, artistic sensitivity, the inspiration of a fleeting moment.
Paradoxically, this movement has conquered the web and users of Facebook, Instagram and Snapchat have largely taken over the concept. This is where your company has everything to gain. The return to our roots, to nature, to the deepest meaning of things are all factors that are generating a boundless craze; so much so that accounts entirely dedicated to vintage have seen the light of day in large numbers. Among the most famous are vintagefashion, 70sbabes… Generally speaking, vintage photography has become synonymous with creativity, as well as an efficient way to post original and beautiful corporate images – thanks to digital technology, which, let's not forget, should not be excluded from your studio shootings. It allows you to reach a wider audience.
Unlike their modern cousins, retro images tell a real story. They can be made with old cameras, but above all with today's instruments, adjusted to offer a picture containing the charms of a photo of yesteryear, without any quality defect. Internet users are fond of them, so don't doubt any more and use vintage photography for your business projects!
If you would like to use the services of professional photographers to take your pictures, do not hesitate to contact us.